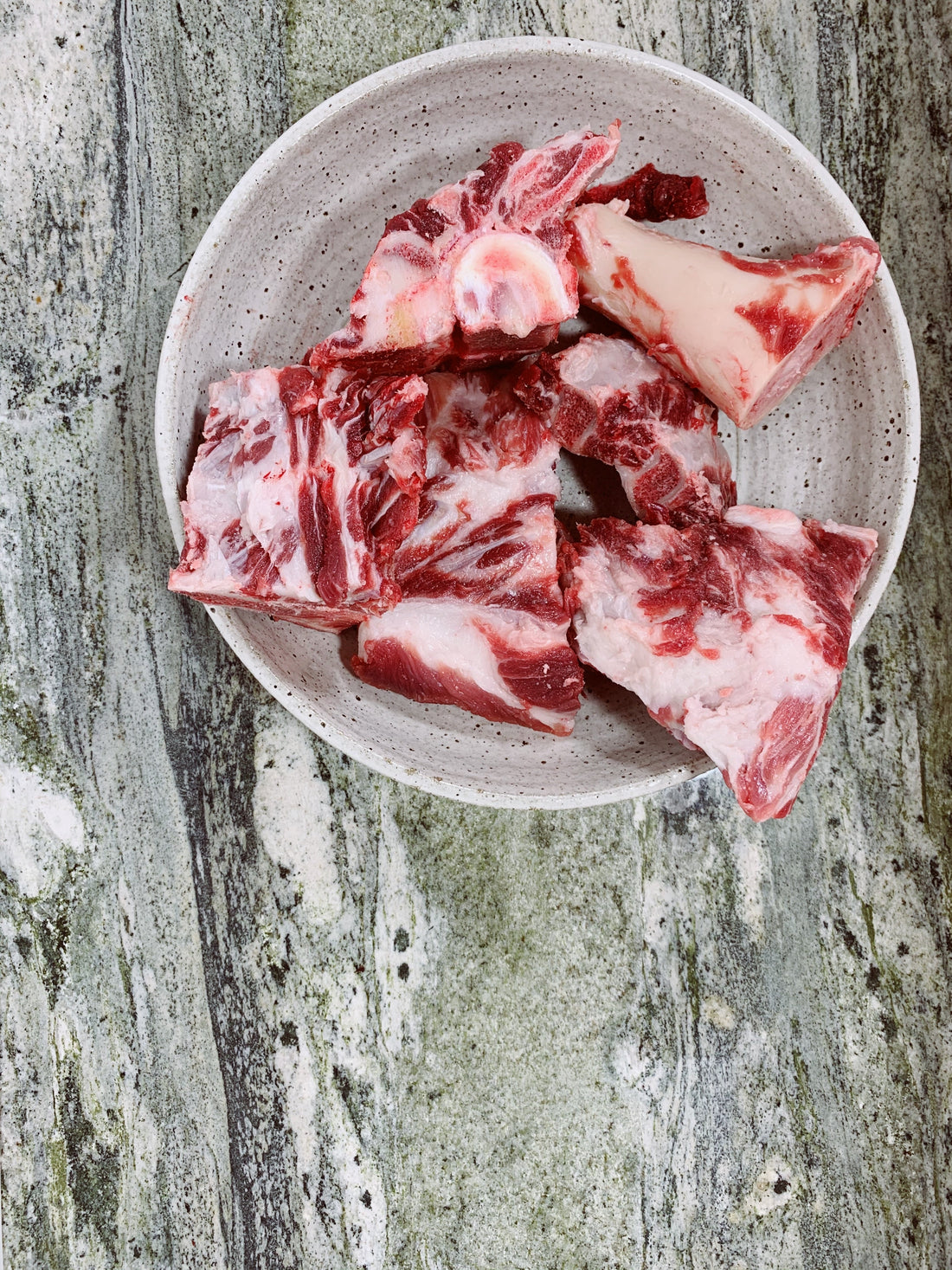 Our 100% Grass-fed and finished beef bones, hand cut into big chunky sections. 
Suitable for your next bone broth or your fur-baby.
Our cattle are 100% grass fed + finished on our regenerative farm in Brooklet Springs, NSW. In certain weather conditions, we may supplement their diet with certified organic vitamin licks, apple cider vinegar, and garlic to ensure optimal gut health.
Sourced from organically raised, grass-fed and finished cattle, our beef bones are packed with valuable nutrients and are perfect for enhancing the flavour of soups and stocks or making your own broth.