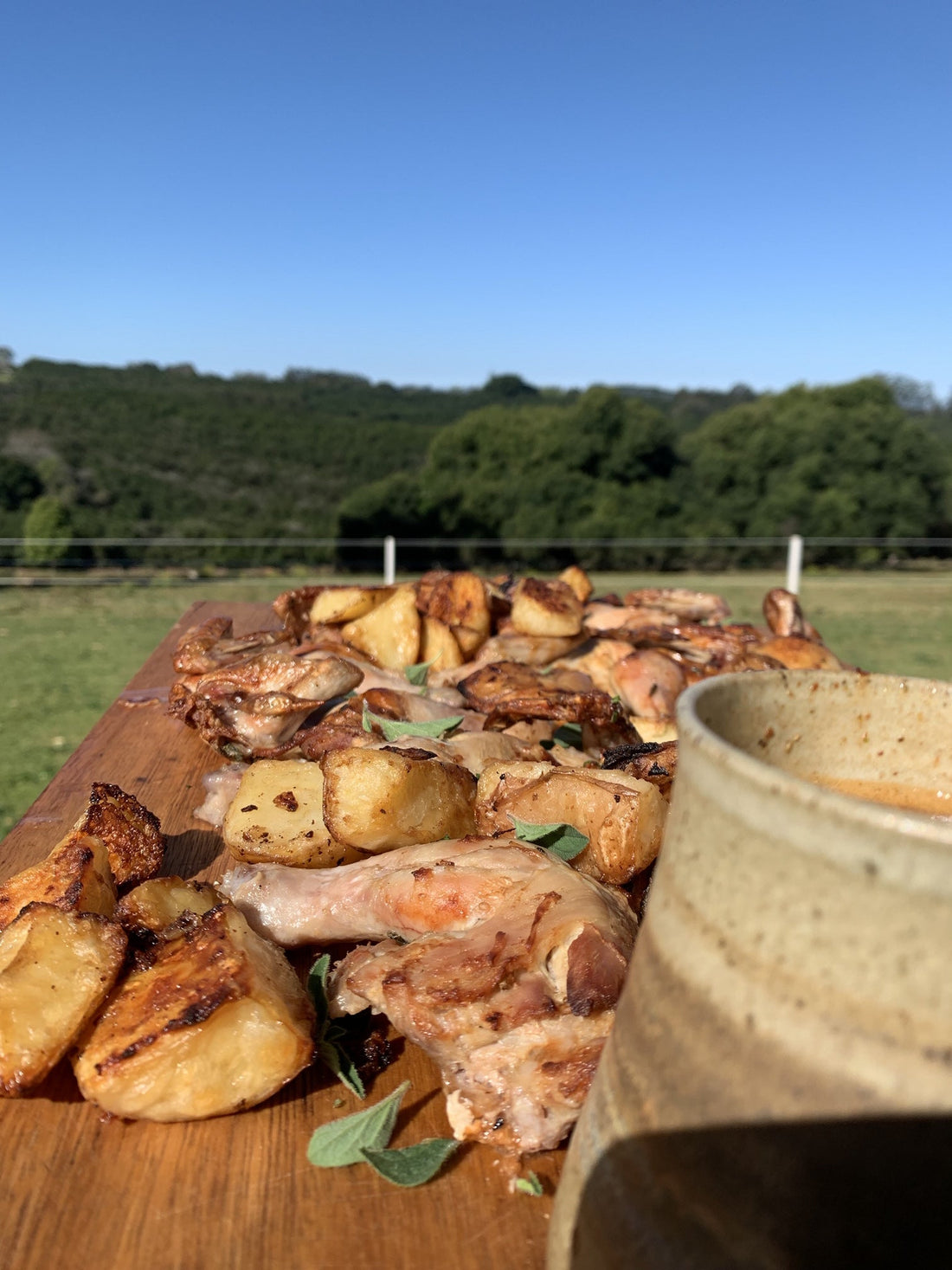 Our chicken collection boxes are the most sustainable way for us to supply and you to relieve our amazing chicken.
The selection is seasonal, generally skin on cuts with bone in. Great for summer bbqs and grilling, braising, marinating and sharing with friends.
What to expect
Our Chicken all has a value based on the weight. Below is our example of one of our Small Box:
whole chicken
breast supreme
Drums
Thigh cutlets
Wings
Whole Mince 
Maryland
Want more than that? the large size is for you. 

The small and large won't include our organ meats (but you can add them to your order here and here) and you can add to your order with extra goodies like tasty sliders and schnitzels too. 
The Paleo Box
The Paleo box: slightly different - left of field; amazing value and nutrition levels.
Whole Chicken
Drums
Thigh cutlets
Wings
Paleo Mince
Maryland
Core Fat (schmaltz anyone!)
Livers (secret ingredient to the best stuffing!)
Hearts (the secret ingredient to the best pasta sauce)
Paleo Sliders (keto /AIP friendly)
Brother Kit
Skinless Breast box (4kg)
   Skinless breast (2kg)

   Stir fry (500g)
   Diced (500g)
  Tenderloins (500g)
   Whole Mince (500g)
Pasture raised, organic chicken from our regenerative farm in Brooklet Springs, NSW. Our Hormone and antibiotic free chooks are full of flavour and goodness, perfect for feeding the whole family!