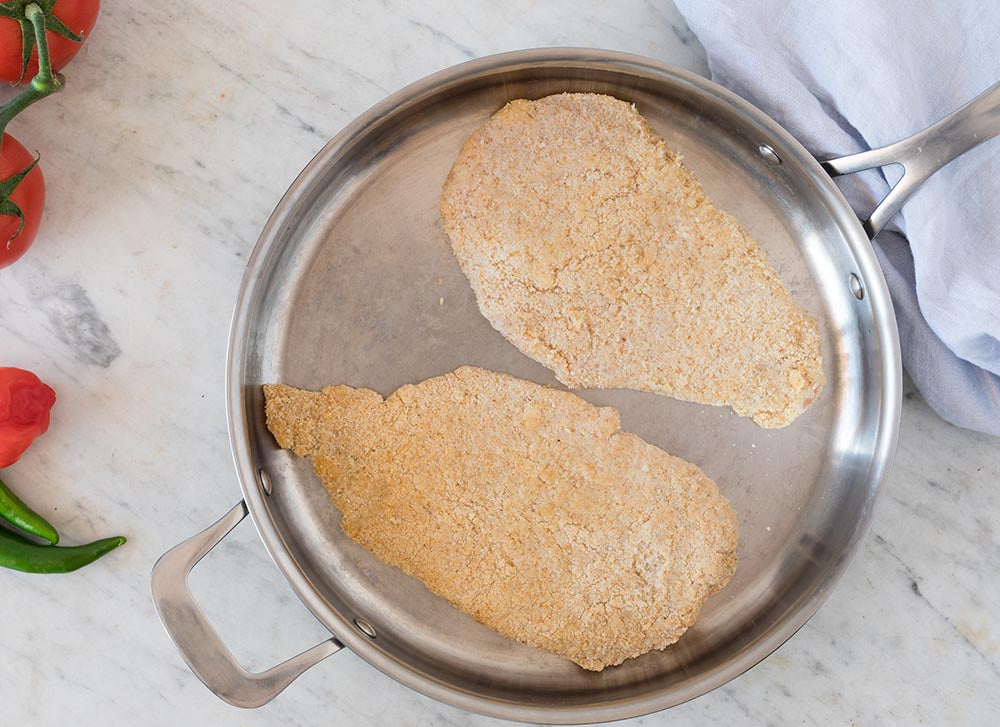 Crumbed Breaded Schnitzel (GF DF)
Crumbed Chicken Schnitzel Details
You will receive 1kg over 2 packs of Crumbed Chicken Schnitzels each with 2-3 pieces per pack.  The Chicken Schnitzel is both gluten + dairy free. 
Ingredients
Chicken, proper pastured organic eggs, corn flour (gf), bread crumb (gf df).
Cooking Instructions
Pan-Seared or deep fry 
Pasture raised, organic chicken from our regenerative farm in Brooklet Springs, NSW. Our Hormone and antibiotic free chooks are full of flavour and goodness, perfect for feeding the whole family!