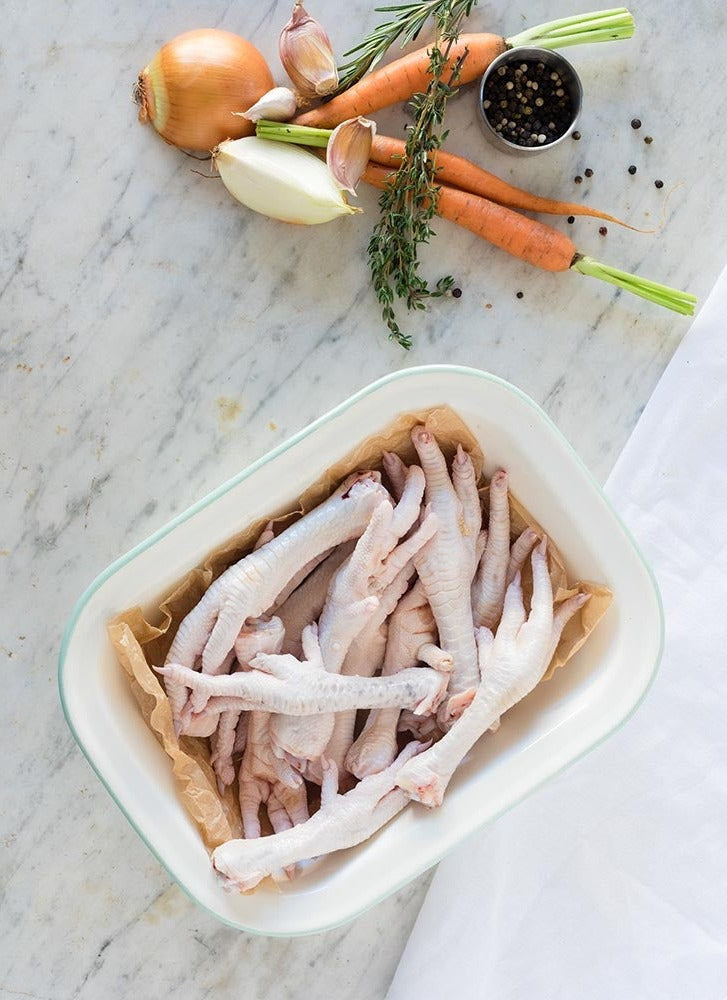 Chicken Feet Details
You will receive chicken feet.
Officially, these are for pet food consumption only
Cooking Instructions
Boil and braise down for use in stocks + broth.
Pasture raised, organic chicken from our regenerative farm in Brooklet Springs, NSW. Our Hormone and antibiotic free chooks are full of flavour and goodness, perfect for feeding the whole family!