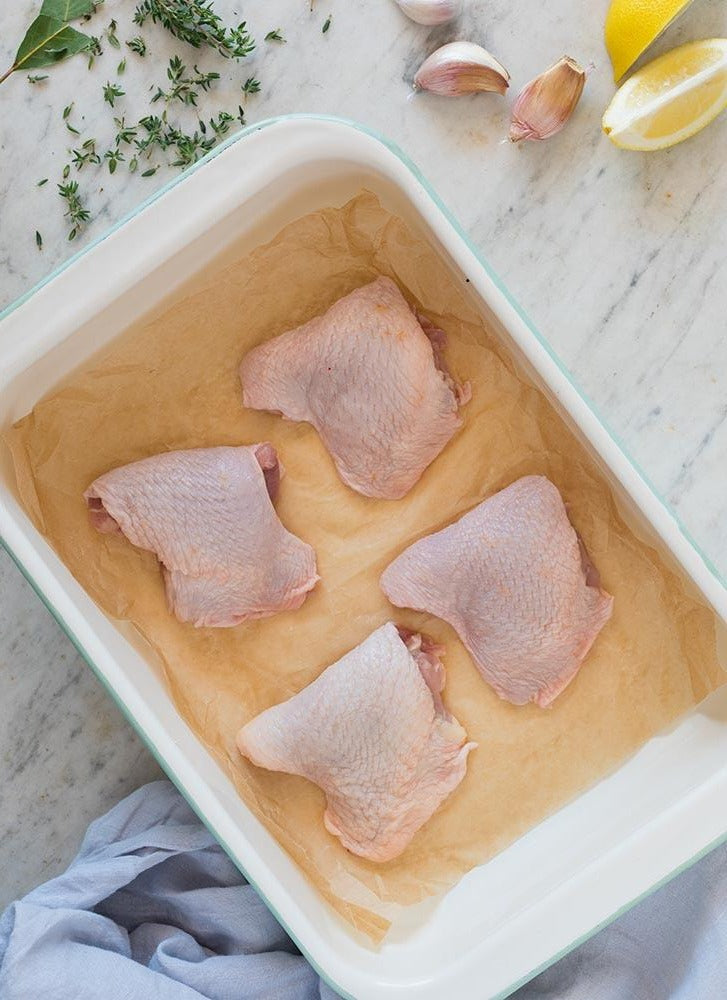 Chicken Thigh Details
Our Chicken thigh can be prepared as a fillet (bone out) or cutlet (bone in) both are prepared with skin on. Chicken skin in addition to making the chicken juicer and more flavourful, the skin contains a relatively small amount of healthy fat.
You will receive a pack of Chicken Thigh Cutlets ($39/kg) or Fillets ($49/kg)
Pasture raised, organic chicken from our regenerative farm in Brooklet Springs, NSW. Our Hormone and antibiotic free chooks are full of flavour and goodness, perfect for feeding the whole family!