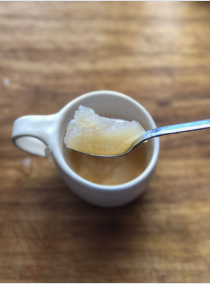 We use the highest quality roasted bones from our own ethically and regeneratively farmed chicken to create a nutrient-dense rich protein source that can be consumed alone or added to various meals.
Our cattle are 100% grass fed + finished on our regenerative farm in Brooklet Springs, NSW. In certain weather conditions, we may supplement their diet with certified organic vitamin licks, apple cider vinegar, and garlic to ensure optimal gut health.
100% pasture raised bones, filtered water, organic apple cider vinegar and salt, simmered gently for 36 hours. 
Bone broth has long been revered by ancient traditions for its healing properties, as it is rich in minerals that support the immune system. Packed with collagen, glutamine, glycine, and proline, bone broth promotes healing and aids in gut health by reducing inflammation and restoring the gut lining. Its high digestibility and absorption make it an ideal choice year-round, particularly during winter, for various stages of life, including pregnancy, post-partum, recovery, and illness.
Chicken (clean, plain and utterly delicious) 
Beef (rich, clean canvas for you) 
Chicken + Pork (the perfect base to pho and other asian dishes)
Pork (soo thick and jelly)
Goat (like lamb but soo much better)
Venison (like beef but more mild)
1lt bags are split into 2 separate sections.