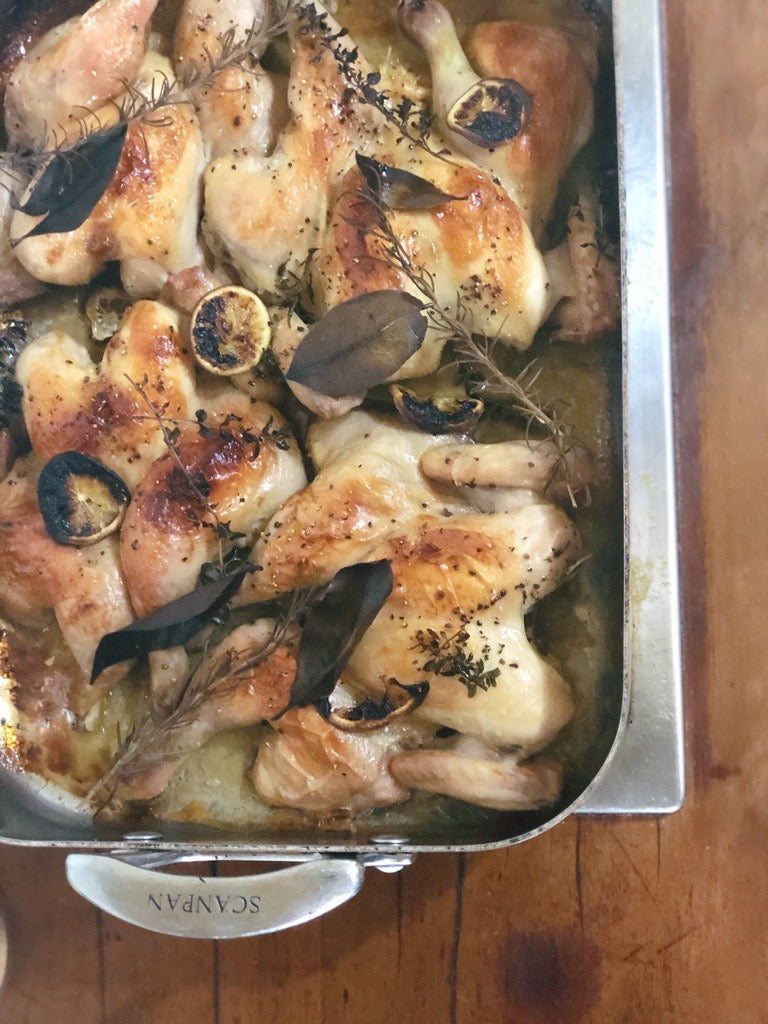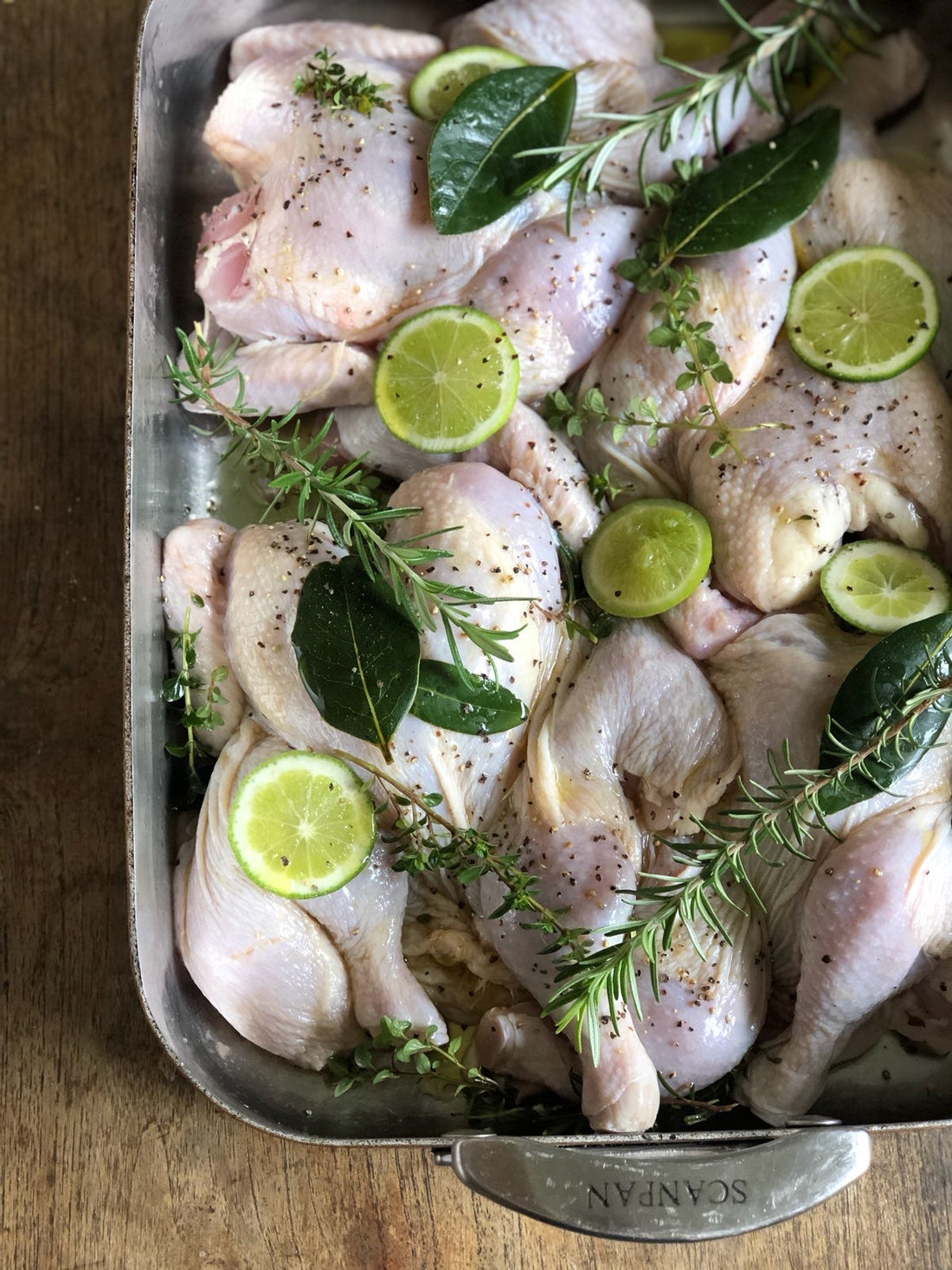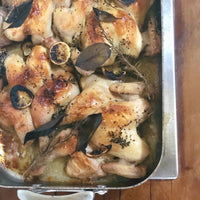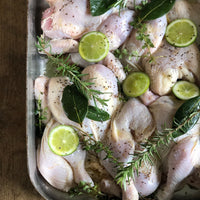 Butterflied and Brined whole chickens
Our secret weapon.

Directions
_ defrost
(under running water at 6pm if you're having one of those days)

_ Open Bag, throw in oven -
(you can get all fancy and spruce the top with your own garden fresh rosemary/thyme/bay/oregano - but you can literally get away with an 'open bag' 'empty bag onto tray' 'close oven' no need to season or oil - those are already done thanks to @grumpygrandmas and @olssonssalt .)

_ go super hot in the oven to begin with to get colour on the top and then knock it back to 150-160 to finish off.
_ Totally enough time to wind down, toss a salad together, get the kids bathed and have a glass of wine.


So they are super easy to cook + difficult to stuff up.

Ta Da!

You can thank me later
2kg @ $25/kg each finished with local grumpy grandmas olive oil and fresh garden herbs and a pinch of citrus. Brined in our simple salt water brine. (olssons salt, sunshine sugar, juniper, bay, thyme, pepper). 
Our cattle are 100% grass fed + finished on our regenerative farm in Brooklet Springs, NSW. In certain weather conditions, we may supplement their diet with certified organic vitamin licks, apple cider vinegar, and garlic to ensure optimal gut health.
Organ meats have been long consumed by our ancestors as a source of whole food nutritional support. Beef heart offer a rich source of CoQ10, Vitamin B12, B Vitamins, Amino acids.