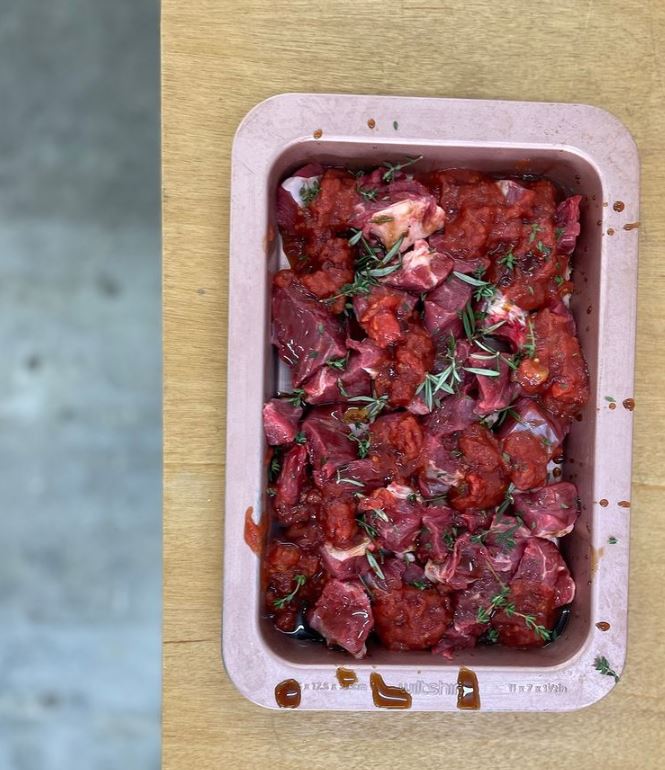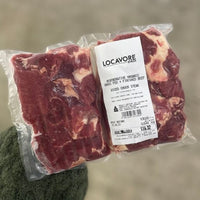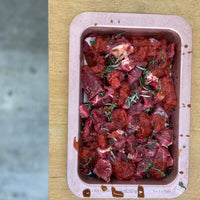 BEEF DICED CHUCK STEAK - 500g
Our 100% Grass-fed and finished organic beef, diced is best for slow cooking.
Our cattle are 100% grass fed + finished on our regenerative farm in Brooklet Springs, NSW. In certain weather conditions, we may supplement their diet with certified organic vitamin licks, apple cider vinegar, and garlic to ensure optimal gut health.
Known for its rich flavor and affordability, our low-histamine chuck steak is a versatile cut of beef that lends itself well to a variety of delicious recipes including stews, pies, casseroles and more!
It is perfect for your next slow cook to help tenderize the meat and develop its flavors. Choose during the cooler months or if you are looking for a more economical cut of meat.