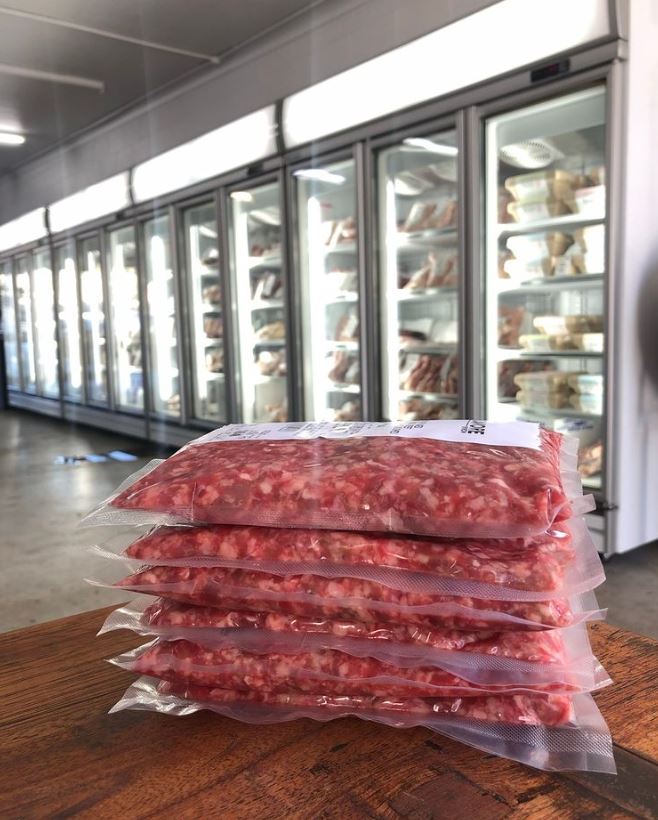 Our 100% Grass-fed and finished beef family mince. 
It contains 80% fatty and 20% lean beef mince and is super delicious.
Our cattle are 100% grass fed + finished on our regenerative farm in Brooklet Springs, NSW. In certain weather conditions, we may supplement their diet with certified organic vitamin licks, apple cider vinegar, and garlic to ensure optimal gut health.
Our family mince provides a rich source of iron and contains a healthy portion of fat to add flavour and richness to your meals. It is a popular choice for sausage rolls, meatballs, chilli con carne, bolognese, burgers…the list goes on!