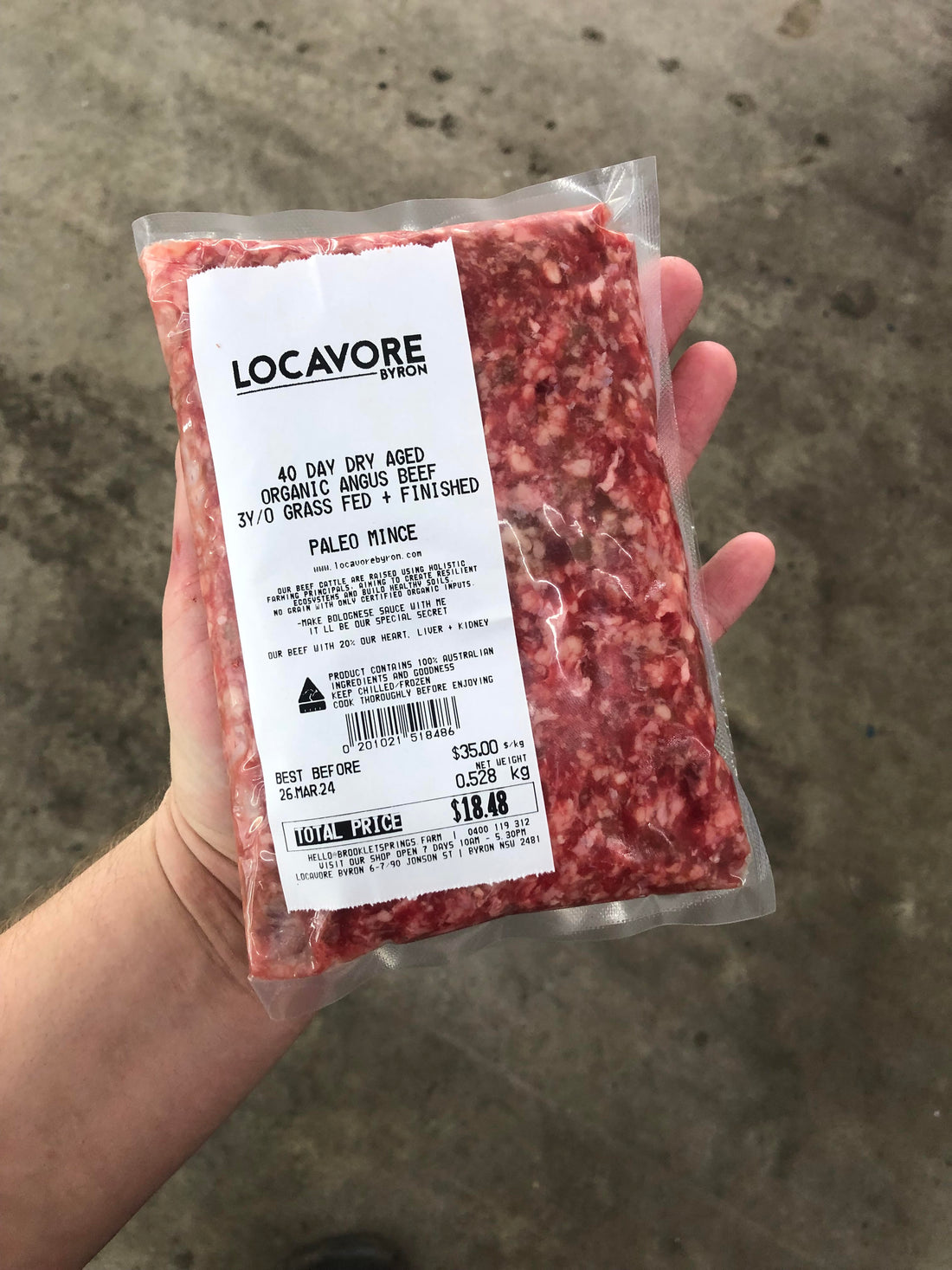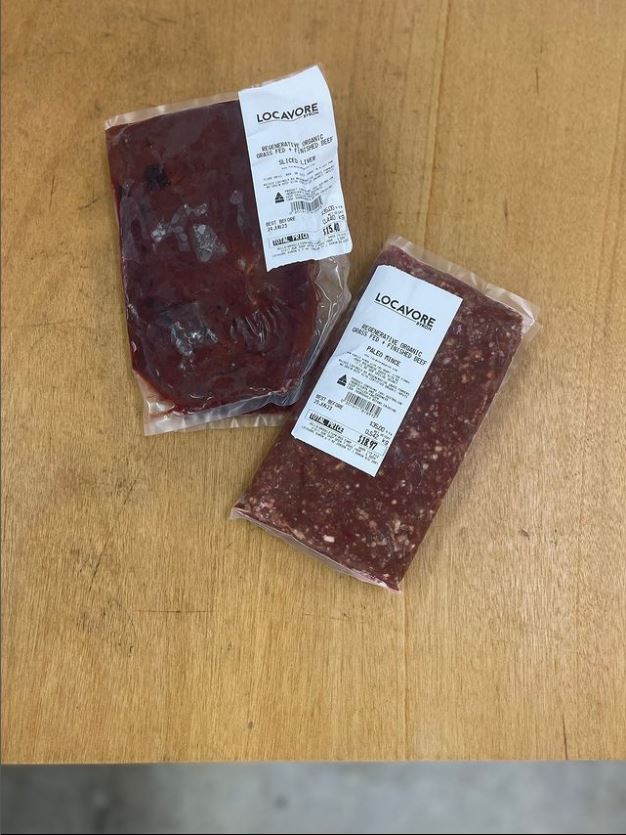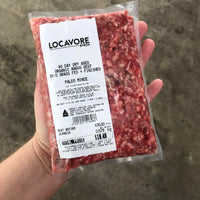 Our 100% Grass-fed and finished organic mince, delicate, super clean.
 Mince is portioned into 500g per pack // folded into 2 x sections. 
Paleo mince is our family mince (80% lean // 20% fat) with the added goodness of organ meats.
The paleo range has about 10-15% organs (heart, liver and kidney)
Our cattle are 100% grass fed + finished on our regenerative farm in Brooklet Springs, NSW. In certain weather conditions, we may supplement their diet with certified organic vitamin licks, apple cider vinegar, and garlic to ensure optimal gut health.
The newest addition to our mince range, Paleo mince is popular with those taking a carnivore approach. 30% organs, 30% fat and 40% beef. Paleo mince is versatile and can be used in various recipes to create paleo-friendly dishes like meatballs, burgers, bolognaise, sausage rolls and more. It provides a good source of protein and healthy fats.