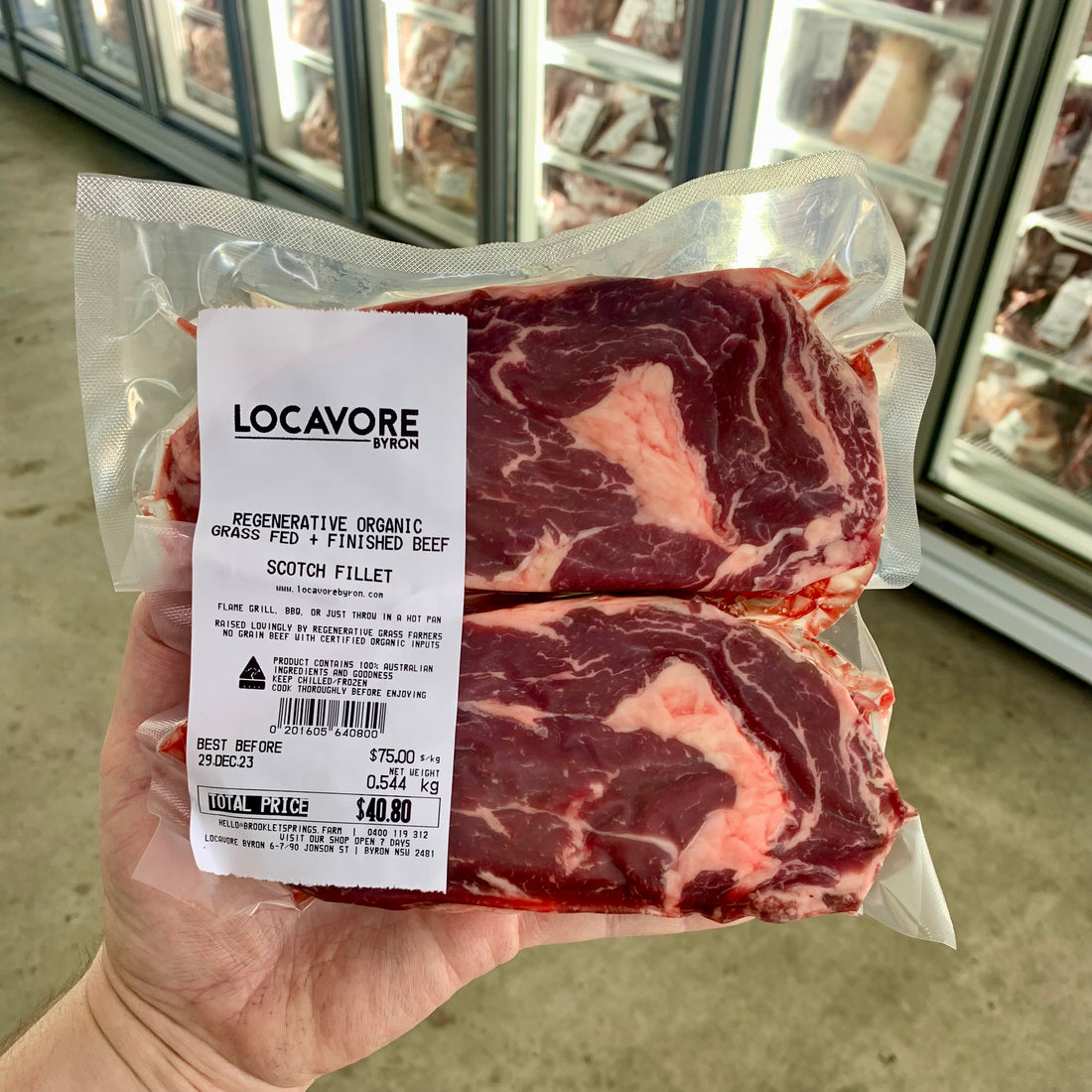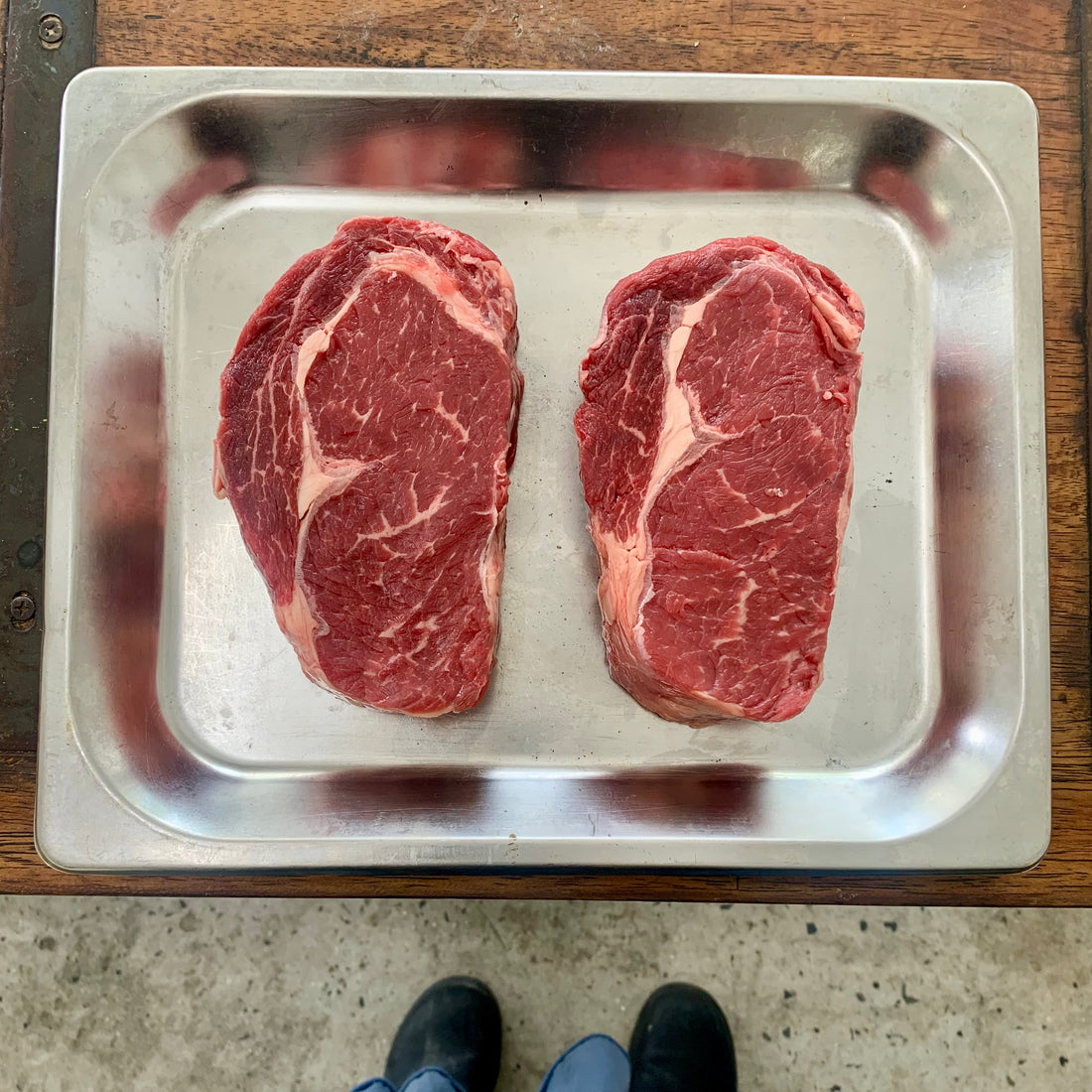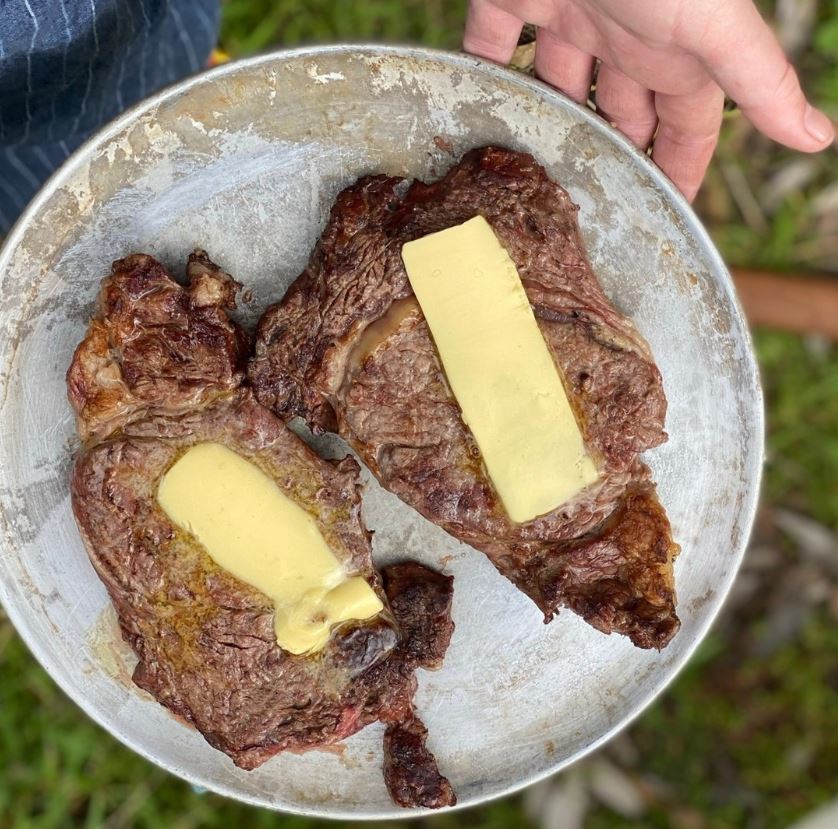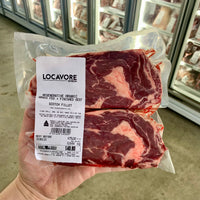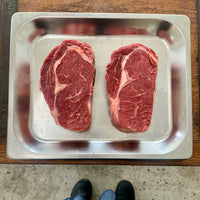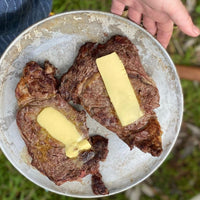 Beef Scotch Fillet 550g (2 pieces)
Our 100% Grass-fed and finished organic Scotch Fillet. 
Generously thick cut steaks, snap frozen and packed in 2 separate pieces so you can defrost 1 at a time. 
Our cattle are 100% grass fed + finished on our regenerative farm in Brooklet Springs, NSW. In certain weather conditions, we may supplement their diet with certified organic vitamin licks, apple cider vinegar, and garlic to ensure optimal gut health.
This premium-cut offers the same great flavor and texture as the bone-in variety but with added convenience. With no bone to carve around, these steaks cook quickly and are perfect for the BBQ or the pan, best cooked to Medium-Rare. . Enjoy the ultimate combination of flavour and convenience.