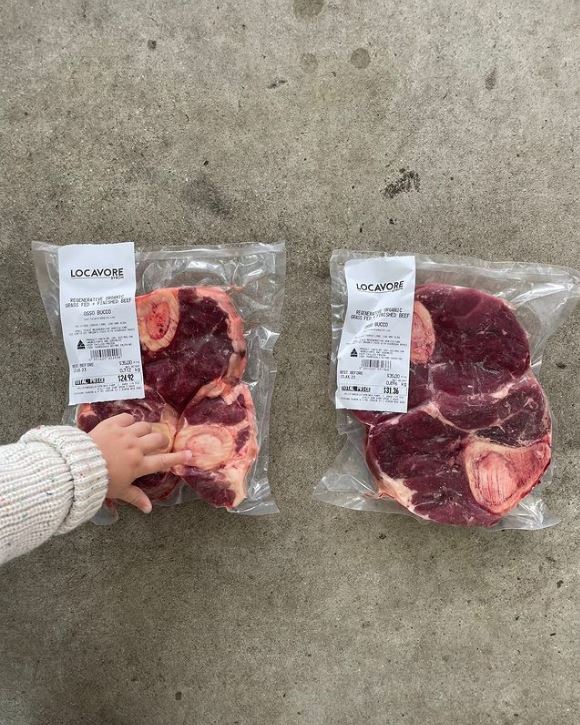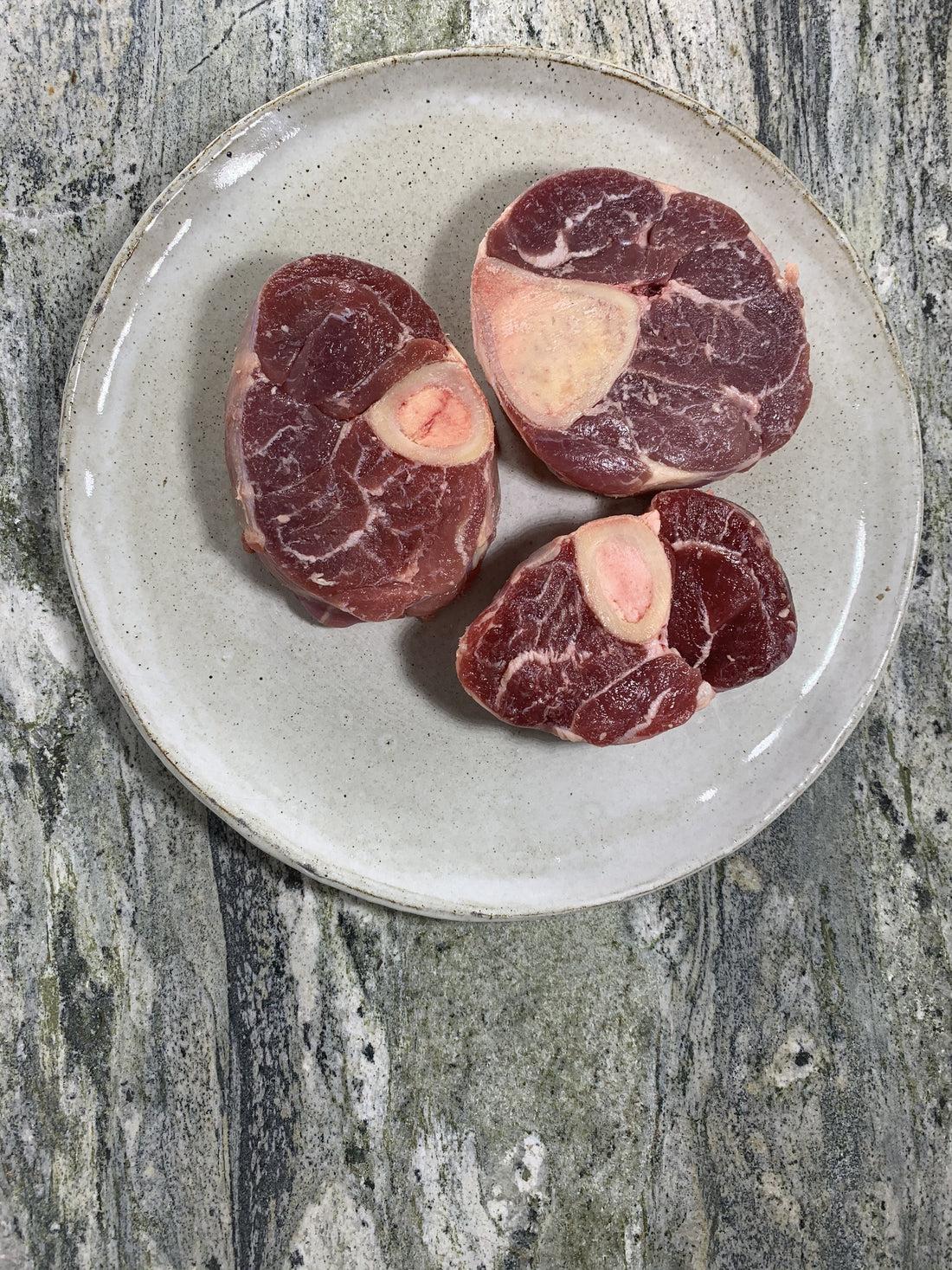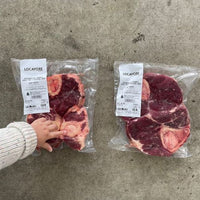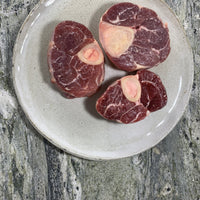 Beef shin - Osso buco 1kg
Our 100% Grass-fed and finished organic Osso Bucco, which translates to "bone with a hole," is a cross-cut from the lower part of the hind leg. 
Our cattle are 100% grass fed + finished on our regenerative farm in Brooklet Springs, NSW. In certain weather conditions, we may supplement their diet with certified organic vitamin licks, apple cider vinegar, and garlic to ensure optimal gut health.
This cut contains connective tissue that, when cooked properly, becomes beautifully tender. The inclusion of bone marrow adds both richness and nutritional value. Osso bucco is a traditional Italian dish.