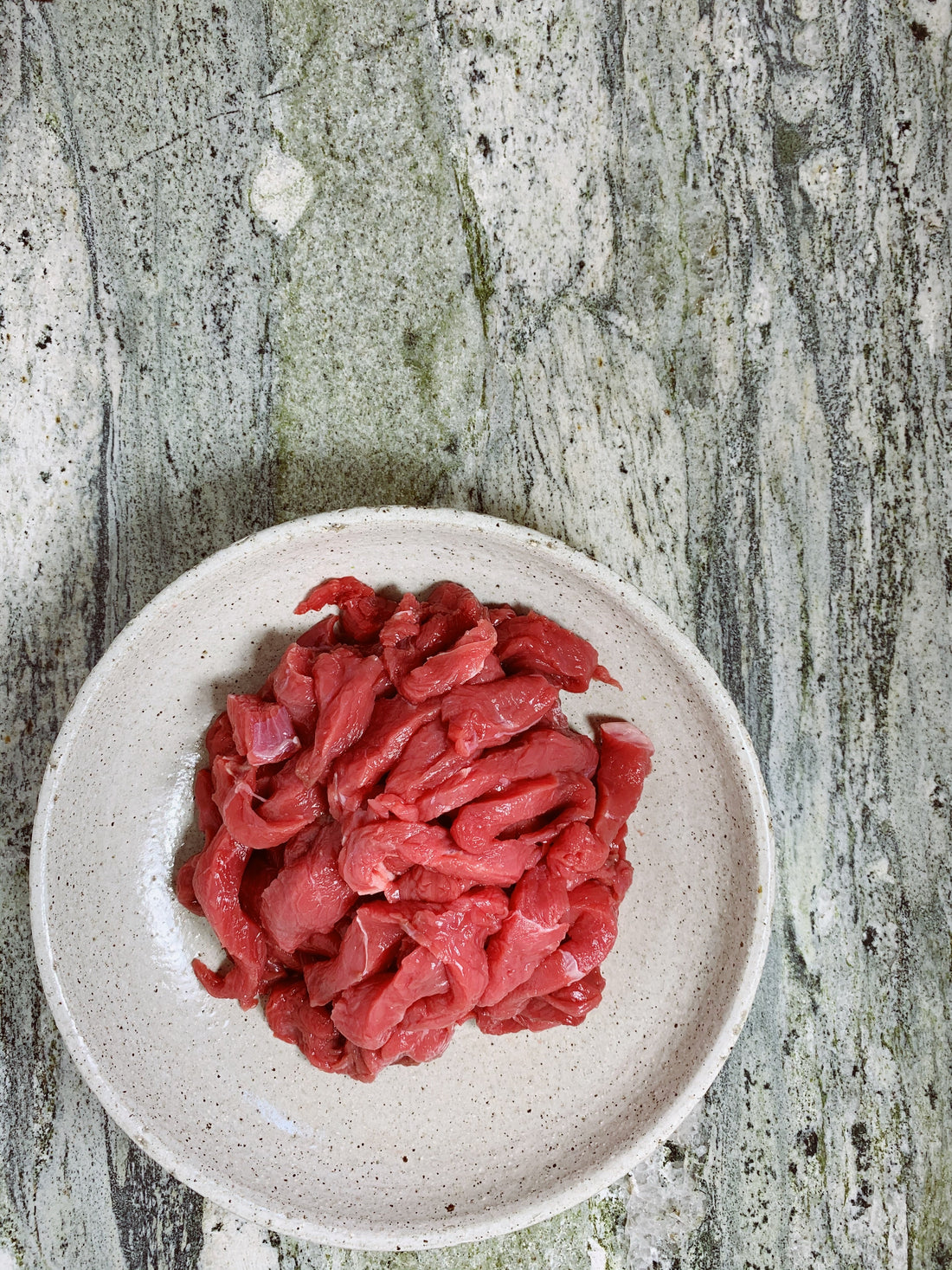 BEEF STIR-FRY RUMP - 500g
Our 100% Grass-fed and finished lean Rump strips, hand cut by our expert butchers. 
Our cattle are 100% grass fed + finished on our regenerative farm in Brooklet Springs, NSW. In certain weather conditions, we may supplement their diet with certified organic vitamin licks, apple cider vinegar, and garlic to ensure optimal gut health.