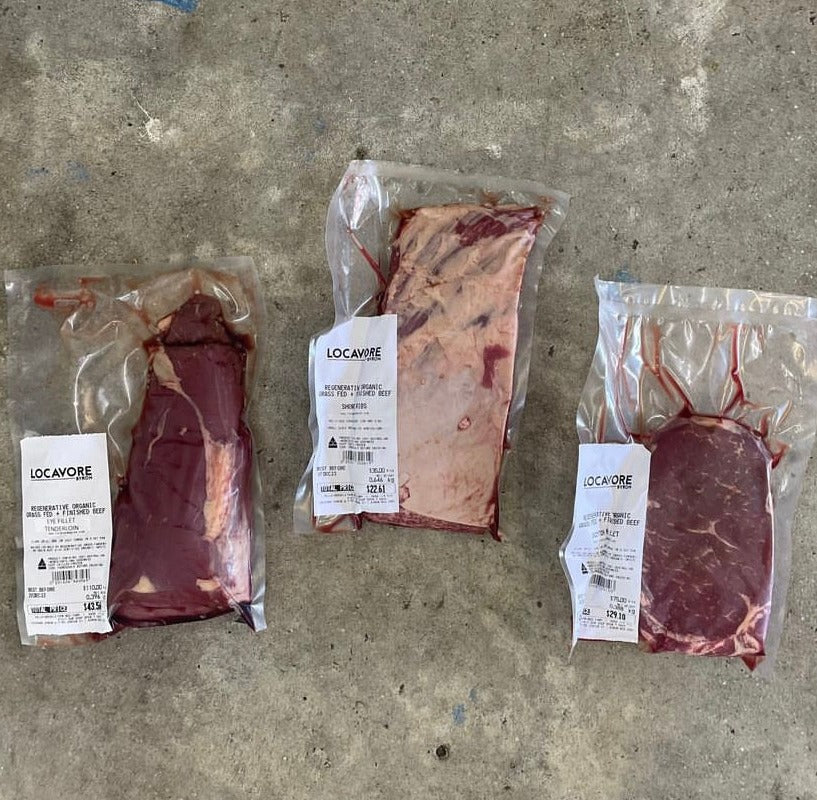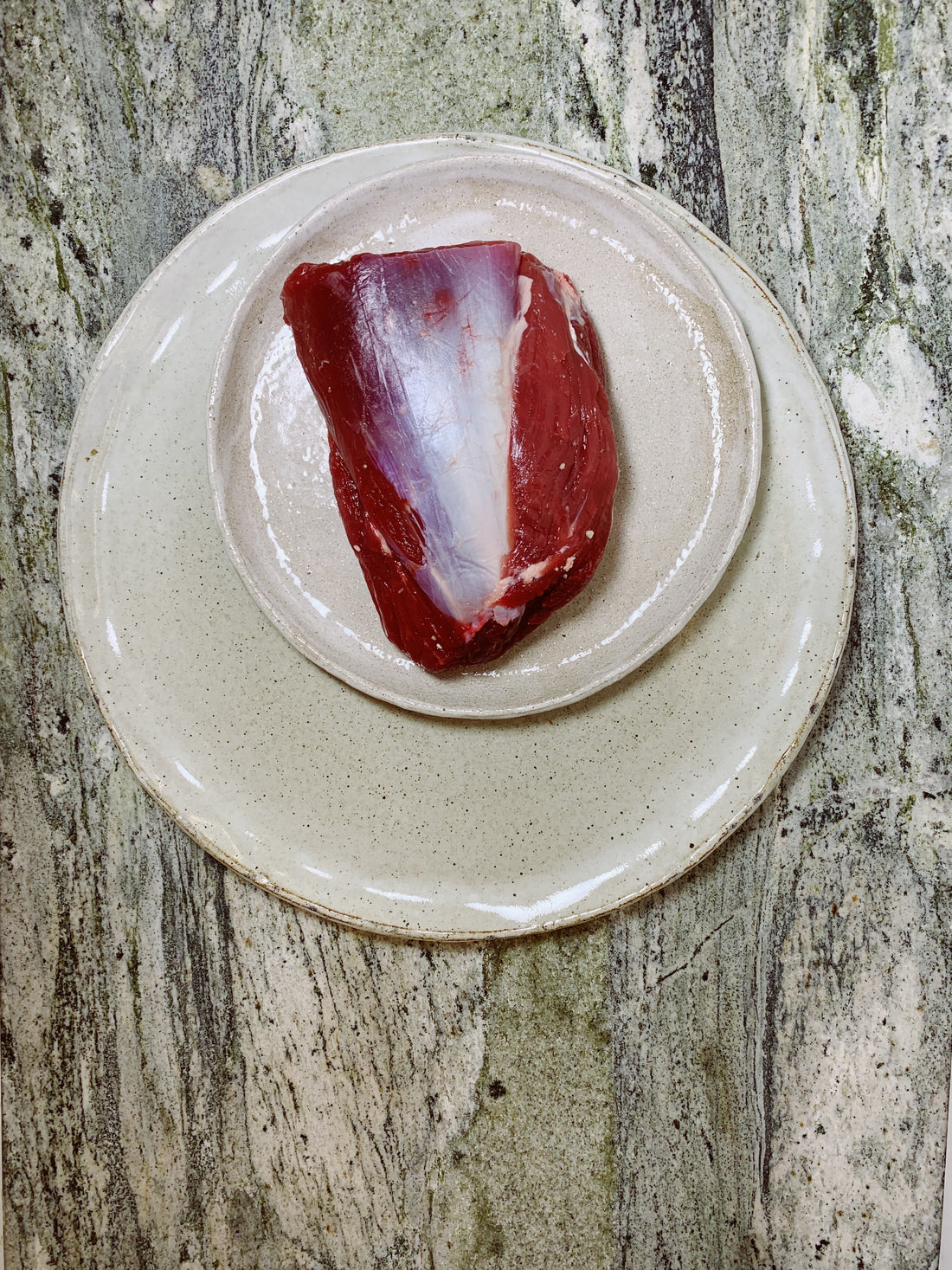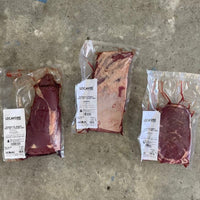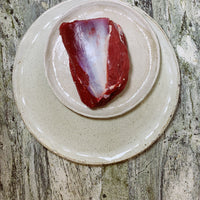 Beef Tenderloin Eye Fillet 500g (2 pieces)
Yes, it is actually that good. 
strip cut, into 2 separate portions and then snap frozen so you can defrost 1 at a time. 
Our Regeneratively Farmed Grass Fed + Grass Finished Organic Beef.
....texture like butter, which just melts in your mouth. 
Our cattle are 100% grass fed + finished on our regenerative farm in Brooklet Springs, NSW. In certain weather conditions, we may supplement their diet with certified organic vitamin licks, apple cider vinegar, and garlic to ensure optimal gut health.
Organ meats have been long consumed by our ancestors as a source of whole food nutritional support. Beef heart offer a rich source of CoQ10, Vitamin B12, B Vitamins, Amino acids.