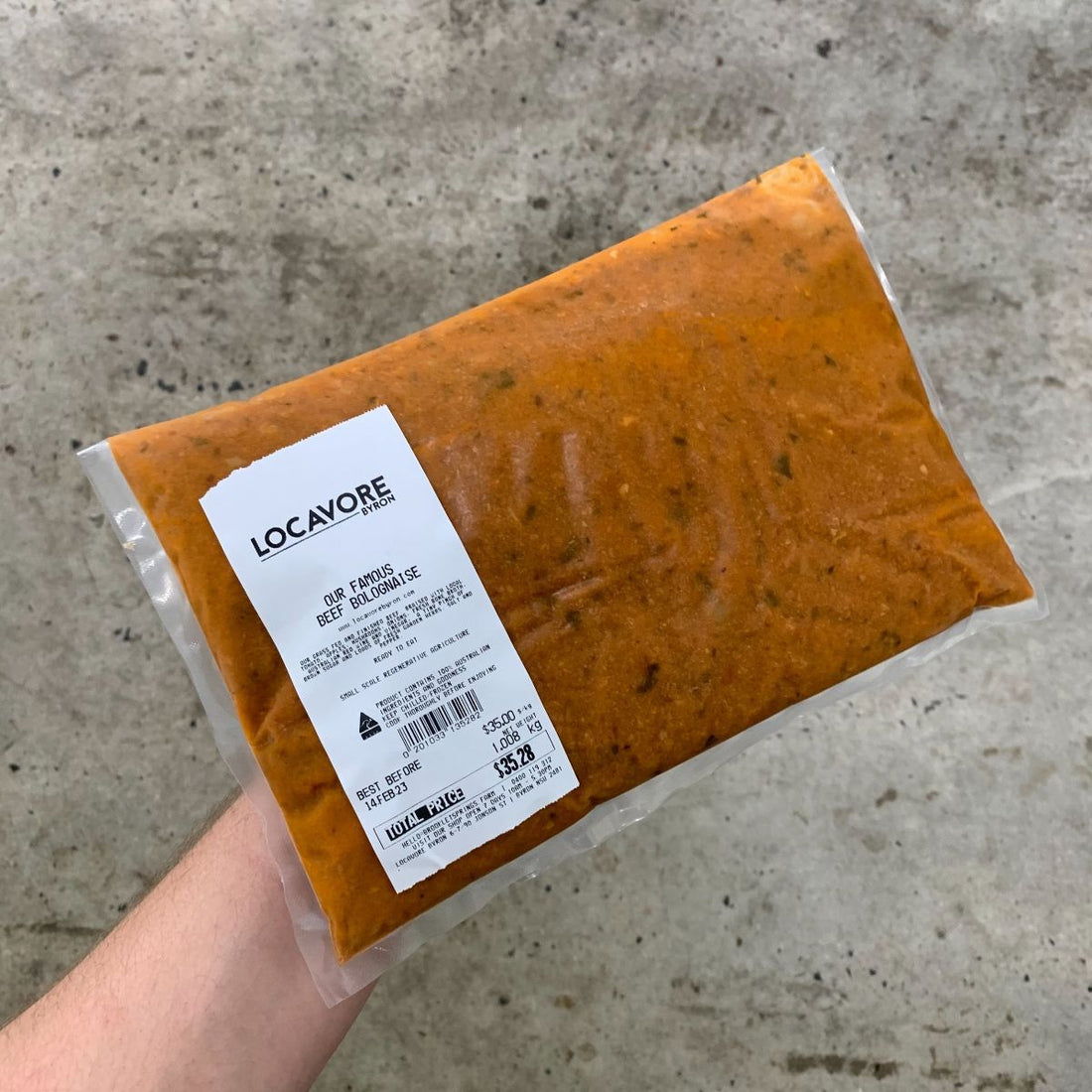 Our famous beef Bolognese sauce. 
1kg pack, folded in half so you can use half the pack in spaghetti one night and then the next week use as a taco base.
You'll thank me later. 
Our cattle are 100% grass fed + finished on our regenerative farm in Brooklet Springs, NSW. In certain weather conditions, we may supplement their diet with certified organic vitamin licks, apple cider vinegar, and garlic to ensure optimal gut health.
Organ meats have been long consumed by our ancestors as a source of whole food nutritional support. Beef heart offer a rich source of CoQ10, Vitamin B12, B Vitamins, Amino acids.