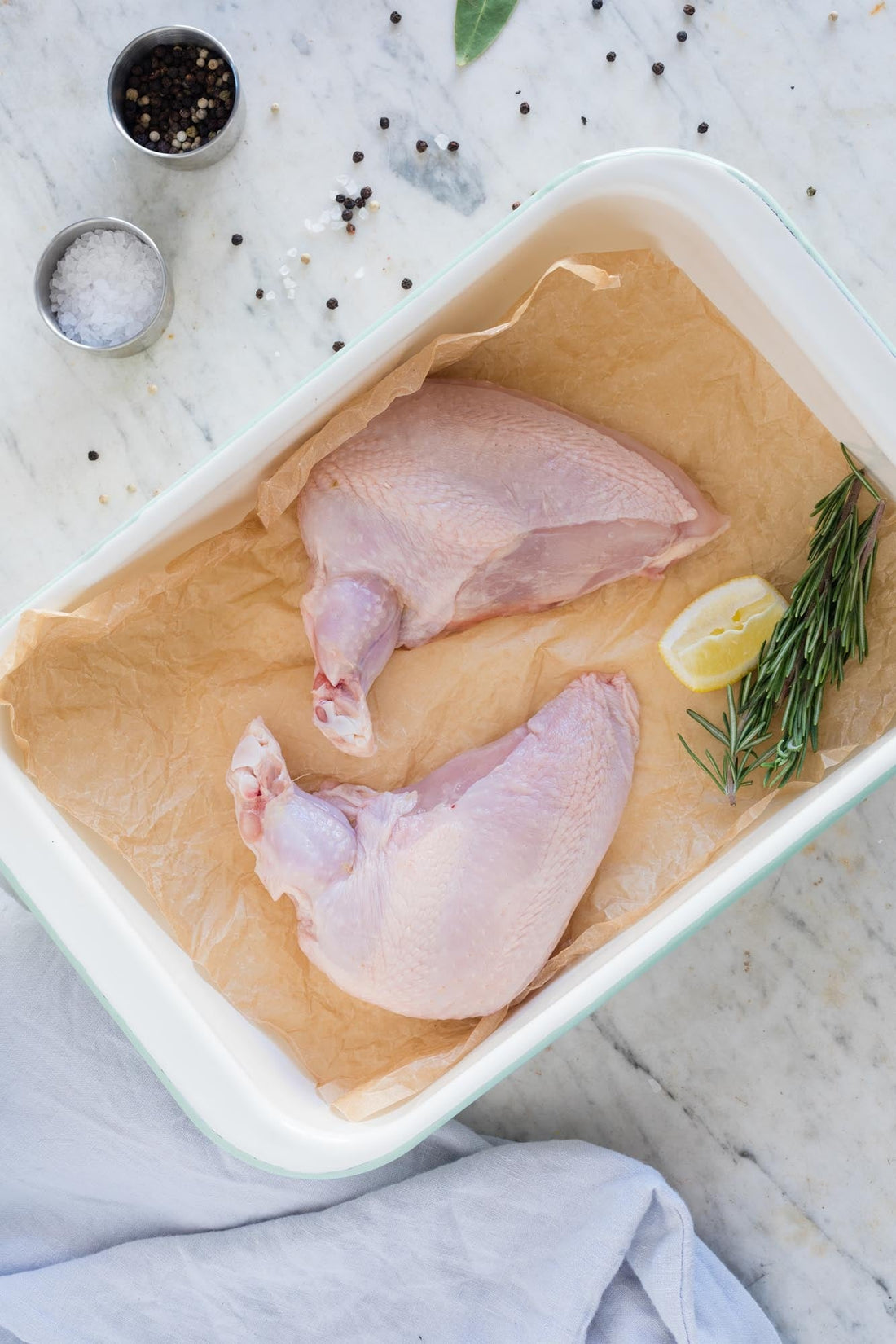 breast supreme - skin on, drumette (bone in) tender in.
(like an 80's old school chicken Kiev waiting for breadcrumbs and butter) 
Pasture raised, organic chicken from our regenerative farm in Brooklet Springs, NSW. Our Hormone and antibiotic free chooks are full of flavour and goodness, perfect for feeding the whole family!