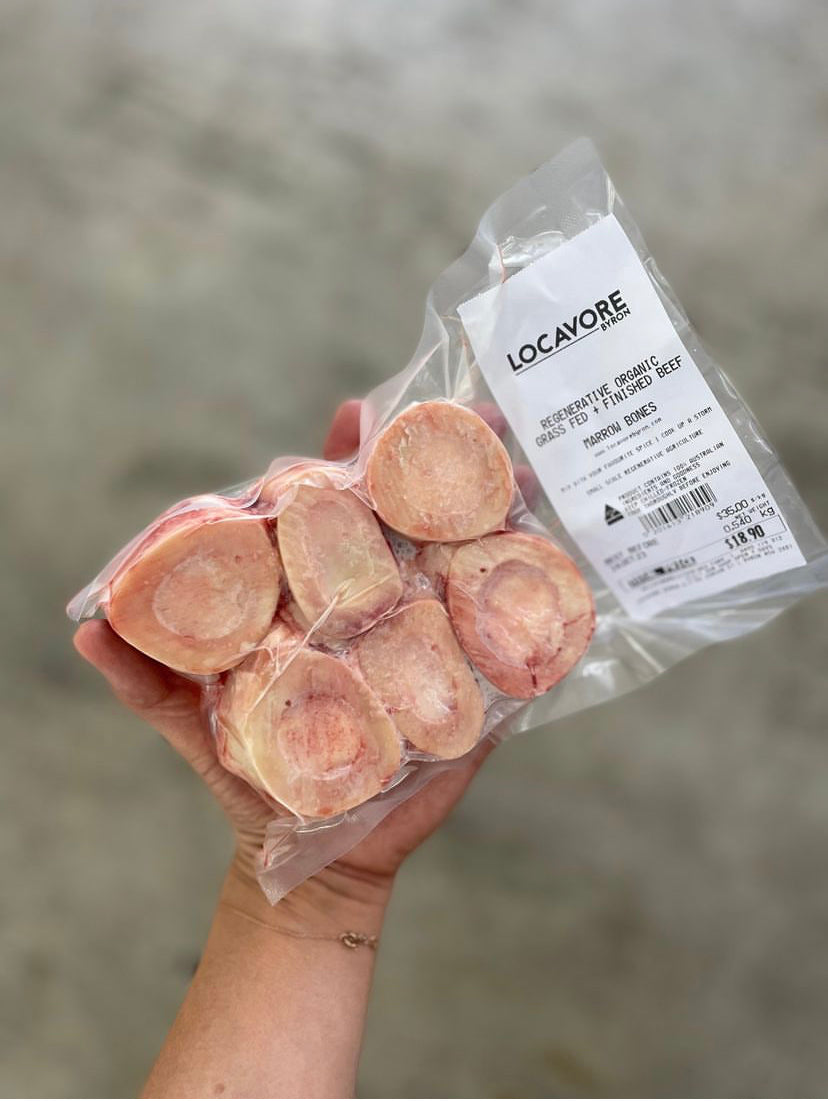 ta da!
We split marrow bones and portion them into delicious sections. 
If that's your thing (it's certainly our thing) theses are unreal! 
This is our 100% Grass-fed and finished vealer beef,.
our beef
We don't believe in grain rations for the cattle at all they are 100% grass fed + finished. we do sometimes supplement their diet depending on the weather with a certified organic vitamin lick as well as apple cider vinegar + garlic top keep their gut healthy.
dry aging
We have a dry ageing program (3-6 weeks) for our 2 grades of our beef. 
Our Vealer Beef (V) - is lighter in flavour and leaner in fat content compared with our Yearling Beef (Y) which is darker in flavour and richer.
Our cattle are 100% grass fed + finished on our regenerative farm in Brooklet Springs, NSW. In certain weather conditions, we may supplement their diet with certified organic vitamin licks, apple cider vinegar, and garlic to ensure optimal gut health.
Organ meats have been long consumed by our ancestors as a source of whole food nutritional support. Beef heart offer a rich source of CoQ10, Vitamin B12, B Vitamins, Amino acids.