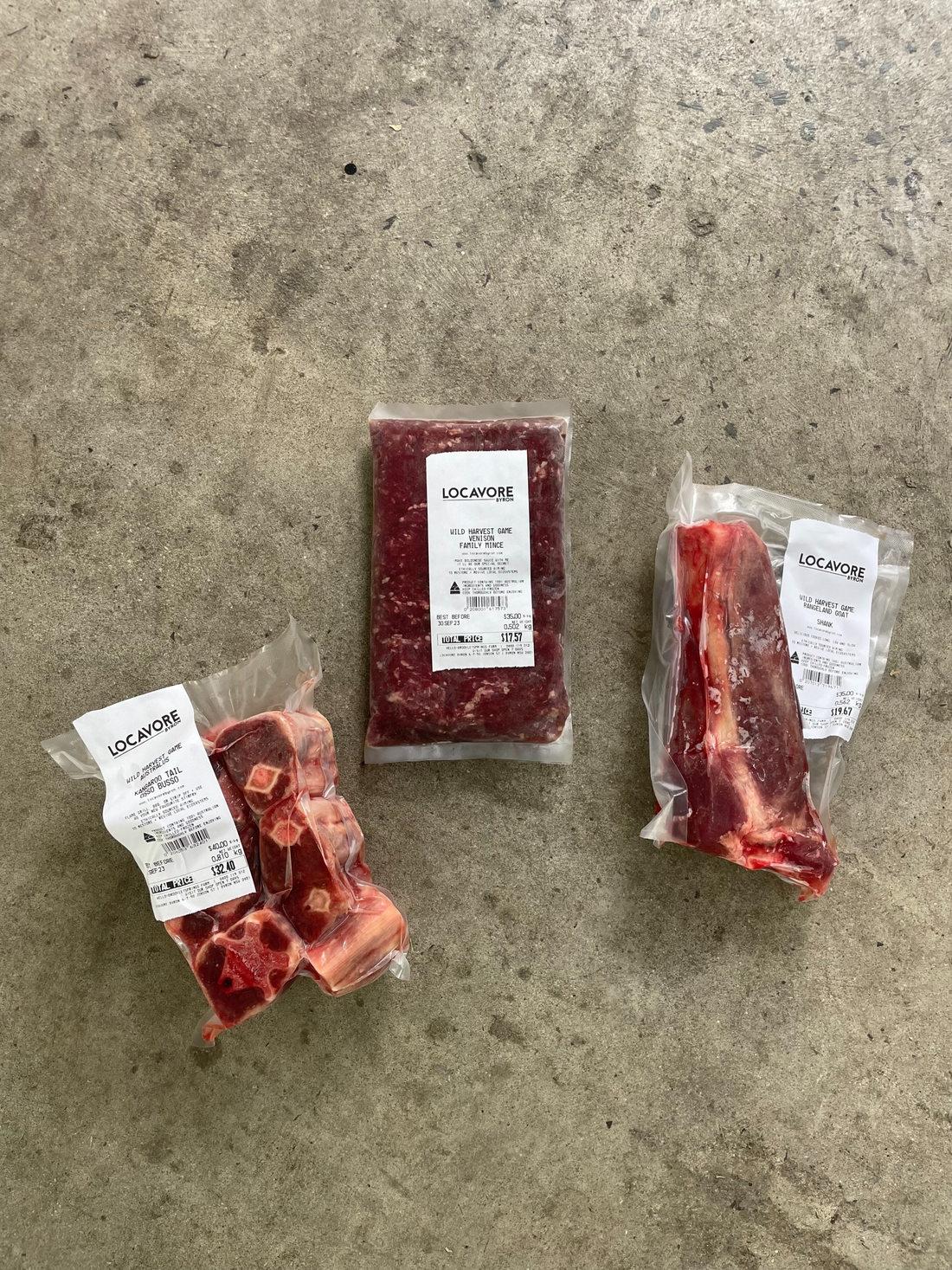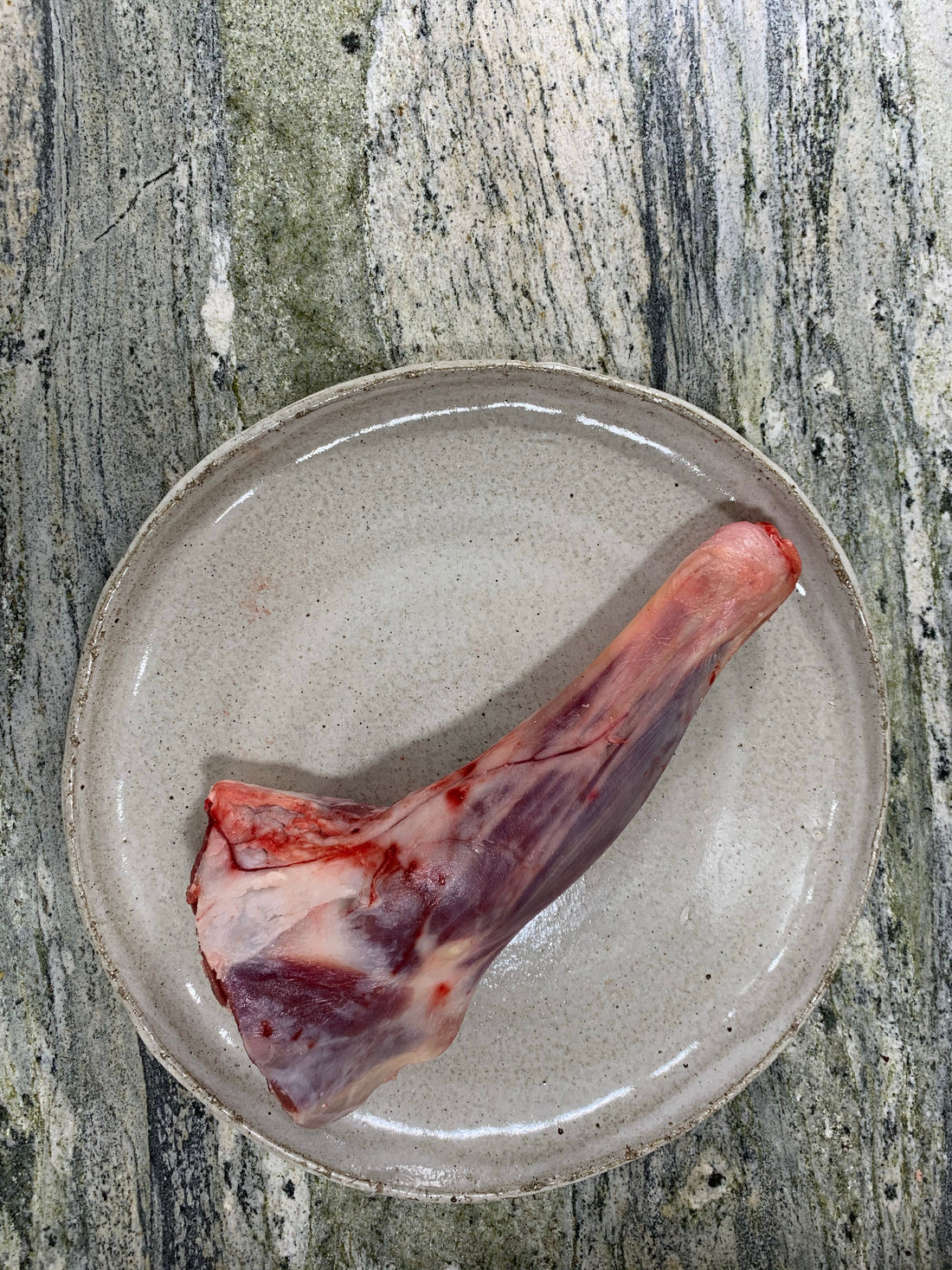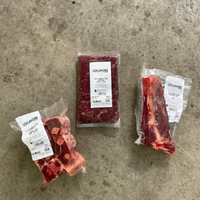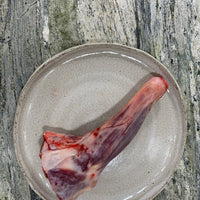 Rangeland Goat - Shanks 1KG
The first of our wild harvest game is here.
 
Ethically sourced Rangeland Goat from just outside of Tenterfield. 

It is delicious.

Mild in flavor, a complete polar opposite to our highlander beef and is great for those who enjoy lamb but don't enjoy the fatty mouth cap that lamb often leaves.

Depending on the season the goat we ethically source is either a sweet Capretto style which we create delicious centerpiece roasts. We also source a Chevron style which and leaner and perfect for slow braising and curry creation.

Join us as we source good alternatives to main stream farmed proteins which are super nutritious as well as delicious and all about improving environmental outcomes.
Our cattle are 100% grass fed + finished on our regenerative farm in Brooklet Springs, NSW. In certain weather conditions, we may supplement their diet with certified organic vitamin licks, apple cider vinegar, and garlic to ensure optimal gut health.
Organ meats have been long consumed by our ancestors as a source of whole food nutritional support. Beef heart offer a rich source of CoQ10, Vitamin B12, B Vitamins, Amino acids.